Passenger Vans
Econo Car and Van Rental rents passenger vans to anyone or organization for any reason.
Is there a family gathering around the corner? Perhaps your participant sport needs a van to move people and equipment. Do you need transportation for something big just ahead at a university? Maybe your church is planning a major event or your youth group is going to travel. Or your hotel's van is down for maintenance. No matter the occasion, Econo Car and Van Rental is there to help.
We rent powerful Chevy Express 15-passenger and 12-passenger vans. With 6-liter V-8 engines, they're built to carry heavy loads. When you're looking for power in a van, rent a passenger van from Econo Car and Van Rental, and pack it with all the people and equipment you need to transport.
15-Passenger Vans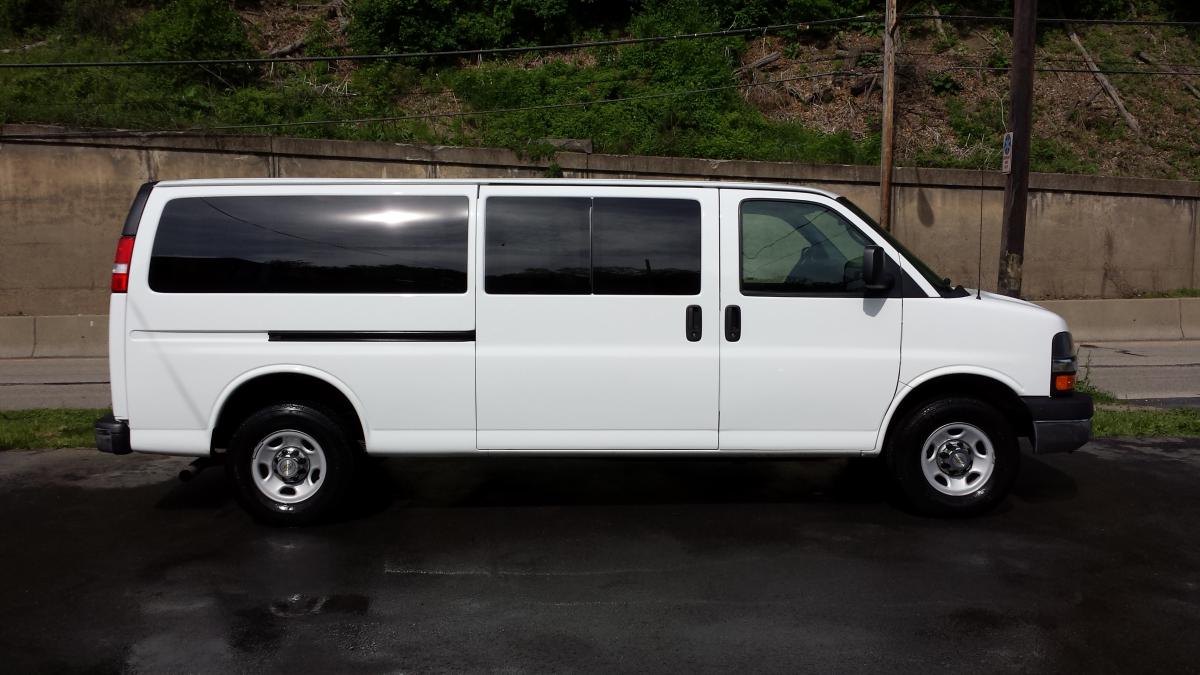 Save fuel and time by traveling together to your special event in our largest capacity vehicle, a 15 seater van. Comfortable and spacious, these vans feature plush cloth interiors, front and rear climate control, power windows, privacy tint, backup cameras, extra luggage space, cruise control, running boards and much more. Really, they're loaded! Van features vary by model. We have newer and prior year models - a van sure to fit your budget.
You will have the use of a clean, reliable van that is powerful and loaded with features. They're easy to drive. And you or your organization won't pay too much to have it.
12-Passenger Vans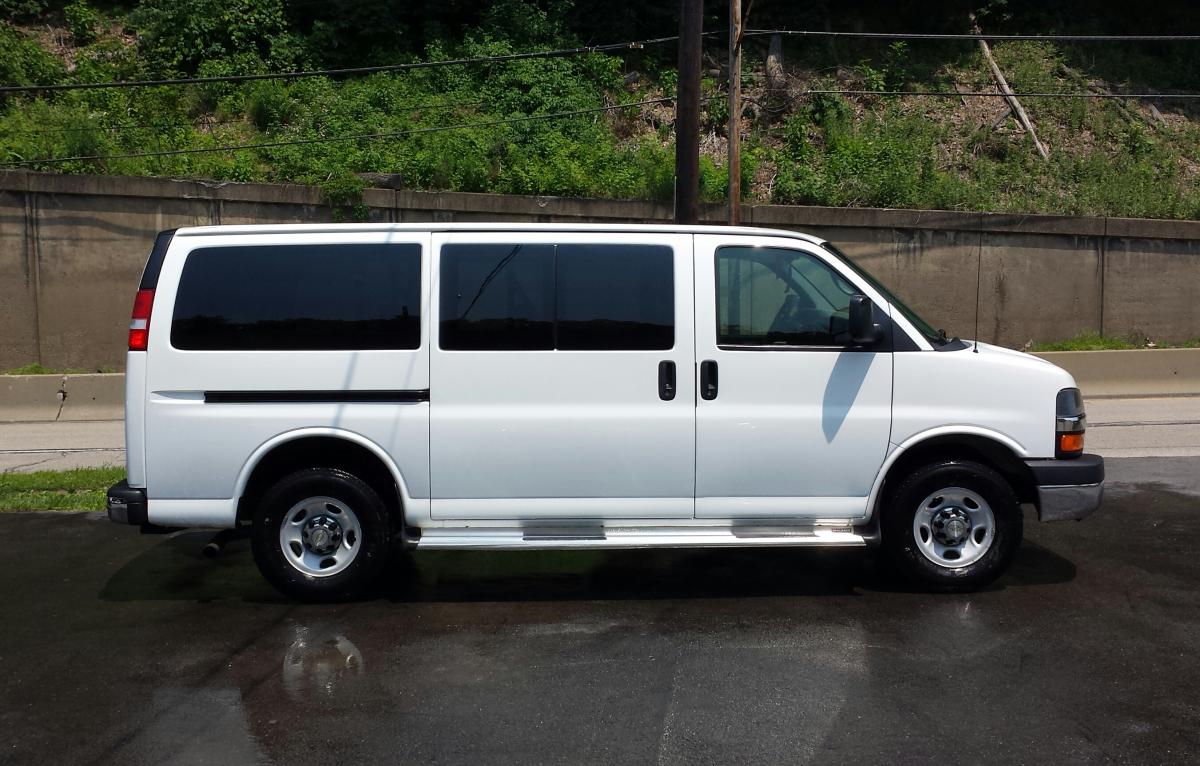 Fully loaded and easy to drive, our 12-passenger vans feature extra luggage space making them ideal for smaller groups and vacations. Stretch out and enjoy the trip. We have newer year and prior year models - a van sure to fit your budget!
Along with large van rentals, Econo Car and Van Rental also offers 7-passenger minivan rentals for every budget.
Always check on the availability of a specific model or year. Review our requirements. Car or van rental is not assured until availability is confirmed and payment is accepted. Call 412-226-6595 for the cost to rent an affordable car or van by the day, week or month.
Or just stop by our location in South Pittsburgh at 1110 Saw Mill Run Boulevard.
Book one of our used passenger vans or minivans early to guarantee availability. Then stretch out and enjoy the trip!