Mobility Vans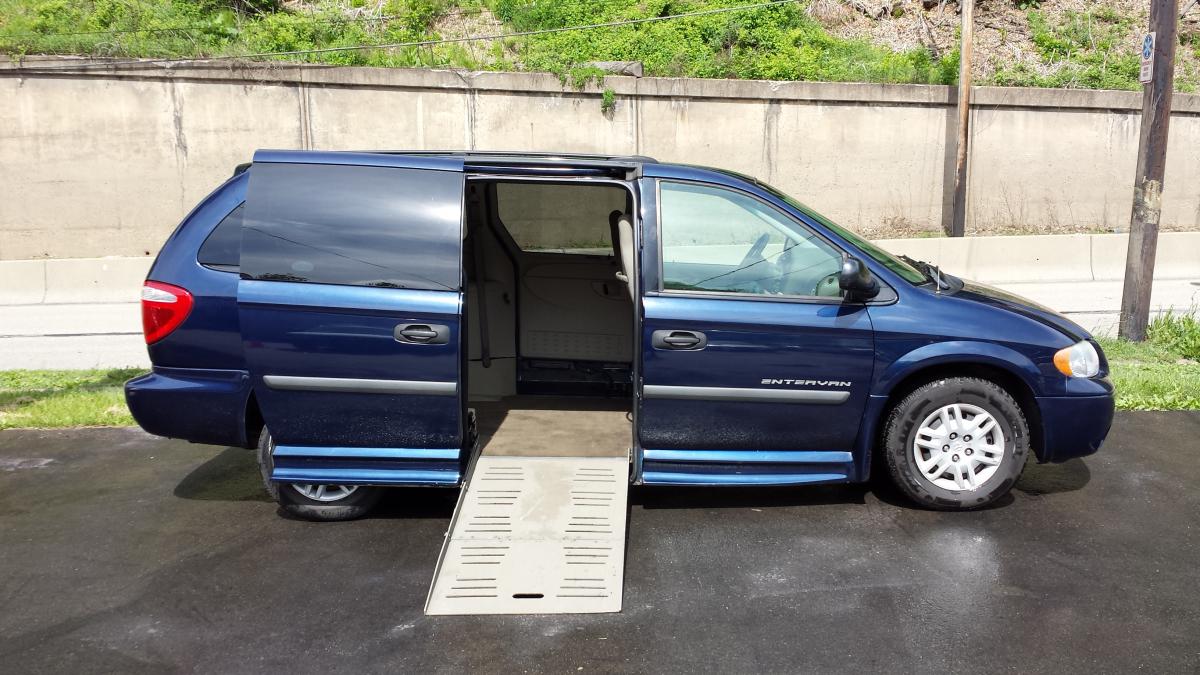 VanRentalPittsburgh.com, and Econo Car and Van Rental, offer a Dodge Entervan or Caravan wheelchair minivan that is ideal for accessibility.
Our mobility van has power side door and ramp for easy access for mobility. There's a wheelchair lift for the van. Front driver and passenger seats can be removed or added to meet your specific needs. All hardware is included when you rent a van from Econo Car and Van Rental.
Econo wheelchair accessible vans come loaded with power features, tinted windows and other options. All our vans are clean and spacious.
The image on this page is an example. Vans are subject to change. The van available for rental may not match the image.
It is recommended to book early to guarantee availability. Review our requirements. Reserve your van by calling Econo Car and Van rental at 412-226-6595.